The truth? there's no secret. I've been getting a LOT of queries with regards to my 'transformation', so I thought to put up some info here to share with friends and families. Just sharing my experiences.. IF I CAN DO IT.. YOU CAN DO TOO!! disclaimer - whatever i say here is just my own personal views. whatever you do, please check with your doctor first.
Saturday, August 28, 2010
hi -- interesting links to share today
on nutrition:
Why we're scared of Happy Meals
on exercise:
Bike lane indicators get straight to the point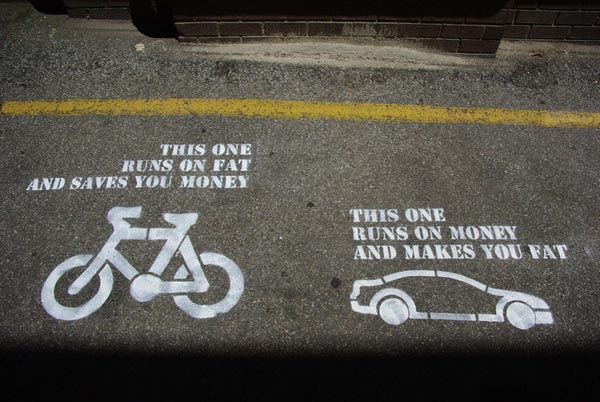 stay strong,
Sher Khan
Posted by

Sher Khan
at 7:19 PM
No comments:
Links to this post

Sunday, August 22, 2010
Been getting quite a bit of queries on 'how to eat' and 'how to exercise' during the fasting month now. I've made some post back then and it's still relevant to this very day. Personally, I'm still following to every words to it -- this is my own personal tips. Up to you to lead yours.
My last year post - got links to other tips.
Enjoy.
Stay strong.
Sher Khan.